Romance is the essence of Bollywood. Add some humour to it and you have all the ingredients for a perfect light-hearted watch!
Let us have a look at such Rom Com Movies of Bollywood
1.JAB WE MET
A depressed wealthy businessman discovers what life actually is after he meets a fun loving and care-free young woman. Shahid Kapoor and Kareena Kapoor has beautifully potrayed their characters Aditya and Geet .This film is definitely one of the finest works by Imtiaz Ali.
'Jab We Met' was the one film that actually redefined romance in Bollywood.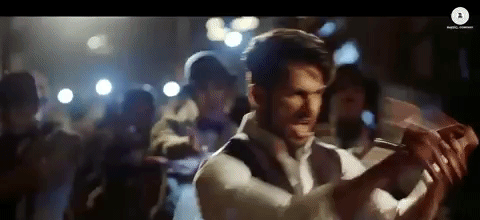 2.YEH JAWAANI HAI DEEWANI
Yeh Jawaani Hai Deewani is a feel-good, lively and spirited romantic comedy. With catchy music and a charismatic star cast, it creates the magic of love on screen . Ranbir Kapoor and Deepika Padukone's acting leaves a charismatic impact on the audience especially the youth .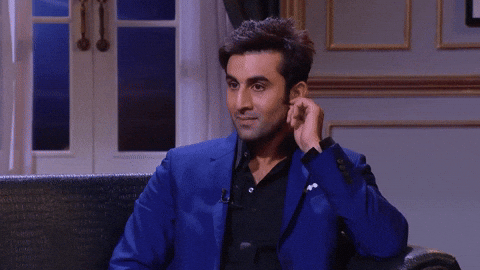 3.ISHQ
From hating each other to falling in love  to protect each other and rebelling for their love, this film is as funny and as romantic as it can get. Featuring Ajay devgan,Aamir Khan , Kajol and Juhi Chawla, the comic timings of this venture leaves audience in splits and is an all time entertainment .
4.JAANE TU YA JAANE NA
Two best friends in love but are not ready confess their love for each other ,this movie is one of the best depictions of young love ever! Genelia D'Souza plays the role of a wild child and Imran Khan is the calm, introvert in the lead, this film became a trendsetter.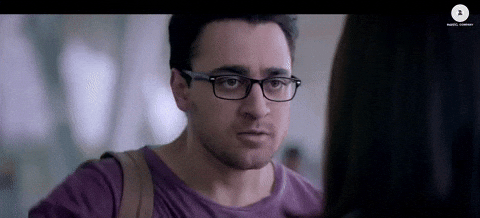 5.HUM TUM
Hum Tum is a refreshing look at the eternal battle of the sexes as it follows the lives of Karan (Saif Ali Khan) and Rhea (Rani Mukerji). Karan is a cartoonist and Rhea is sensitive, well bred and self-confident. Saif's phenomenal comic timings and Rani's noteworthy performance makes Hum Tum one of the best Rom Com movie.
'Hum Tum' is about a boy and a girl, totally opposite from each other who just cannot tolerate each other falling hopelessly in love over a span of 7 years.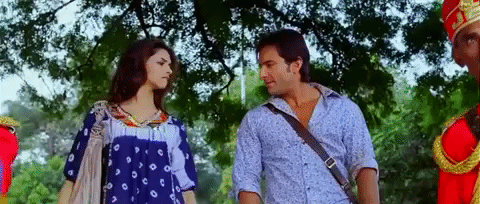 6.NAMASTEY LONDON
NAMASTEY LONDON depicts the story of An Indian boy and A British Girl who is an Indian but has brought up in London . Jasmeet (Katrina Kaif ) is forced by her father to get married to Arjun (Akshay Kumar) on their holiday to India. Arjun however falls in love with her only to realize she loves someone else on their return to London. How he wins her heart forms the rest of the plot of the film. This one always hit you right in the feels.

7.KAL HO NA HO
One of Karan Johar's best Production , it is one of the best romantic comedy Bollywood ever had . The love trio of Aman ,Naina and Rohit played by Sharukh ,Preity and Saif gives you a variant emotions of love , laughter and heartbreak . When they're funny, you can't stop rolling on the floor laughing; when they're romantic, they make you want to fall in love; and when they're tragic, man, keep the box of tissues ready. This film is one emotional roller coaster.