Romance is the identity of Bollywood .A full on Bollywood Romantic hit always makes you fall in love and you feel like you are on some romantic planet with the love of your life.
Here we present you some of the best Bollywood movies which are the evergreen hits of Bollywood :
1.DILWALE DULHANIA LE JAYENGE
Dilwale Dulhania Le Jayenge  also initalised by the name DDLJ is considered Bollywood's definitive romance and an ode to love by many. The lead characters Raj and Simran played by Shahrukh ,Kajol changed the definition of love by creating magic onscreen .After the movie became a Blockbuster, they changed the course of nation's meaning for love .The youth of that times got so much inspired by them that they used to call them Raj and Simran .
Mumbai's Maratha Mandir cinema showed Dilwale Dulhania Le Jayenge, , for 1009 weeks – almost 20 years – after it began playing on October 19, 1995.This record itself shows the impact of the movie .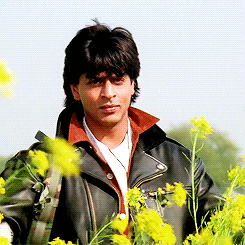 2.MAINE PYAAR KIYA
The debut of  Salman Khan in leading role became super hit and potrays the story of Prem and Suman ,who became friends and gradually fall in love with each other. Their rebel against their family for each other was beautifully visualized onscreen . This movie which never fails to bring a smile on our faces remains to be one of the landmark movies not just for Salman and Bhagyashree but in the history of Indian cinema.
3.KABHI KABHI
Where romance is mentioned how can we forget Yash Chopra's movies .Released in 1976 ,with an ensemble cast ,Kabhi Kabhi is total romantic drama which never let you leave your seat for a minute . Kabhi Kabhi is a chain of events that unites old flames as friends. This movie set the screen on fire by its several romantic junctures.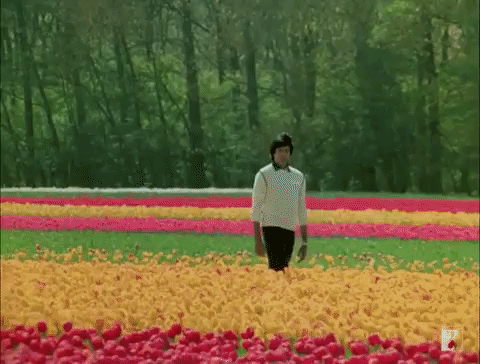 4.MOHABBATIEN
Between the battle of love and fear , blossoms the story of 3 young students who fall in love when they are not allowed to do so .3 young men and women who have to learn to follow their hearts against all the odds and the outcome of their love stories that decide's the final triumph. .. love over fear.Amitabh and Shahrukh gives speechless performances . The story is still so fresh that it is always feels like watching again and again .
After 17 years the famous song Mar Bhi Jaye Pyaar Wale,Mit Bhi Jaye Yaar Waale,Zinda Rehti Hai Unki MOHABBATEIN still remains reminiscent .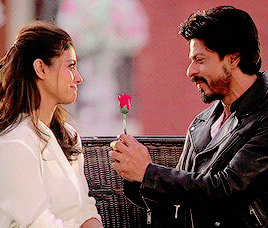 5.QAYAMAT SE QAYAMAT TAK
An adaptation of Romeo and Juliet in contemporary India was awarded for Best Popular Film and won national award .Qayamat se Qayamat Tak was another romantic motion picture which won hearts by its romantic plot, Juhi and Aamir's stunning performances and romantic numbers like' Ae mere Humsafar' .Aamir and Juhi became an inspiration for the youth as they relived the magic of love and by their brutal try to save their love .
https://giphy.com/gifs/shah-rukh-khan-OLQiRafjtLjgs
6.KUCH KUCH HOTA HAI
The Love trio takes us to another level of love,emotions,heartbreak and friendship. Anjali is left heartbroken when her best friend and secret crush, Rahul, falls in love with Tina.After several years , Tina's young daughter tries to reunite Rahul and Anjali and fulfills her deceased mother's last wish .Shahrukh ,Kajol and Rani Mukherjee totally takes you the world of love and give you joyous moments of romance .