Biopic of Master Blaster Sachin Tendulkar titled – 'Sachin – A Billion Dreams' is the talk of the town now. Previously, the teaser and trailer created buzz on the video sharing platform – YouTube. The biographical film is slated to release in theatres on 26th of May, 2017.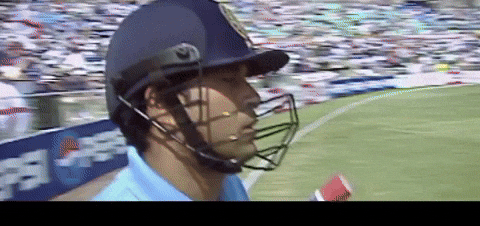 FINALLY, THE WAIT IS OVER
The legend himself along with his family and children features in the Biopic. The biopic will surely quench the thirst of his people who had not experienced the goosebumps since Tendulkar's retirement. James Erskine is the director of the movie. Ravi Bhagchandka and Carnival Motion Pictures under 200 NotOut Productions is producing the film. Maestro A. R. Rahman scored the music and background for the movie.
The movie is expected to cover all his personal and cricketing life in detail. Sachin himself said during the 'Sachin Anthem' launch that fans will witness many things that they do not know about him. Hence, it is sure that the film will be a treat for the audience.
The film is made simultaneously in Hindi and Marathi. The film will also release in Tamil, Telugu and Marathi as a dubbed version as well.
Alongside Sachin, his opening partner Virender Sehwag and M. S. Dhoni who lead the team and gave Sachin the World cup title will also feature in the movie.
The question now is will Sachin's biopic releasing at this time when the industry which is running in the fever of Biopics these days come out successfully? The answer, without any second thoughts, will be an absolute YES! There are several reasons – One Sachin's fan following, then ARR's music and last but not the least the curiosity to know more about the God of Cricket. Let's wait and watch!
Watch the trailer here if you haven't !