In the history of Tamil cinema, many actors have entered politics but only a handful of them have made a mark. In fact, many of them were comedians in the film industry. Let's check who were those: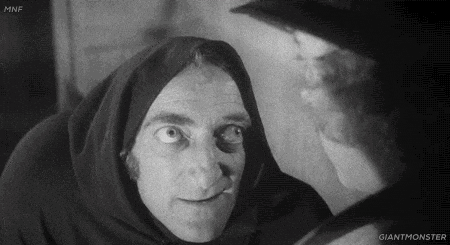 Cho Ramaswamy
His original name was Srinivas Iyer and survived from 5th October 1934 till 7th December 2016. He was not only an actor and comedian but also an editor, political satirist, playwright and dialogue writer, film director and lawyer in Tamil Nadu. Cho made his debut as a comedian in 1963 with Paar Magale Paar. He was the founder and editor of the Tamil magazine, Thuglak. The President of India, K. R. Narayanan had nominated him to the Rajya Sabha. In the Rajya Sabha, the President of India can nominate 12 MPs from amongst persons who have special knowledge or practical experience in the fields of literature, science, art or social service. PM Modi also said, 'Cho was a fearless voice who was respected and admired'.
Manorama
This legendary actress and comedian was popular among people. Gopishantha was her real name. The film fraternity fondly called her as Aachi. Aachi acted in more than 1,500 films, 5,000 stage performances, and several television series until 2015. She entered the Guinness World Records for acting in more than 1000 number of films in 1985. The government of India honored her the Padma Shri Award in 2002. Manorama campaigned against actor Rajinikanth in support of Chief Minister Jayalalithaa in the 1996 elections. This multi-talented lady will be remembered forever.
Karunas
Karunas was born as Karunanidhi Sethu. He is a politician and comedian in the Tamil film industry. He is the Vice-President of the Nadigar Sangam after winning the elections in October 2015. Karunas is the leader of "Mukkulathor Puli Padai", a state political party.
Manivannan
Manivannan was mainly a supporting actor in films and often played the comedian or the villain's role. He was a Tamil patriot and joined the Marumalarchi Dravida Munnetra Kazhagam (MDMK) political party. Manivannan campaigned for them during the 2006 Assembly elections. He survived from 1978-2013.
நடிகர் மணிவண்ணன் அவர்களின் நினைவு நாள் இன்றுhttps://t.co/vjsqSUDwEY#Actor #Manivannan #Memorial #Day pic.twitter.com/Xutm22EQtb

— Kalakkal Cinema (@kalakkalcinema) June 15, 2017
Thyagu
Thyagu was a comedian in Tamil cinema. In 2011, Thyagu quit the DMK political party. In fact, Thyagu associated with DMK for nearly twenty-eight years.